Elenco de Glee se despede da atriz Naya Rivera

Com a confirmação da morte da atriz Naya Rivera, seus ex-colegas de elenco de Glee se reuniram às margens do Lago Piru, no Condado de Ventura, na Califórnia, onde o corpo de Naya foi encontrado, para prestar suas homenagens. O grupo se reuniu, de mãos dadas, à beira do lago.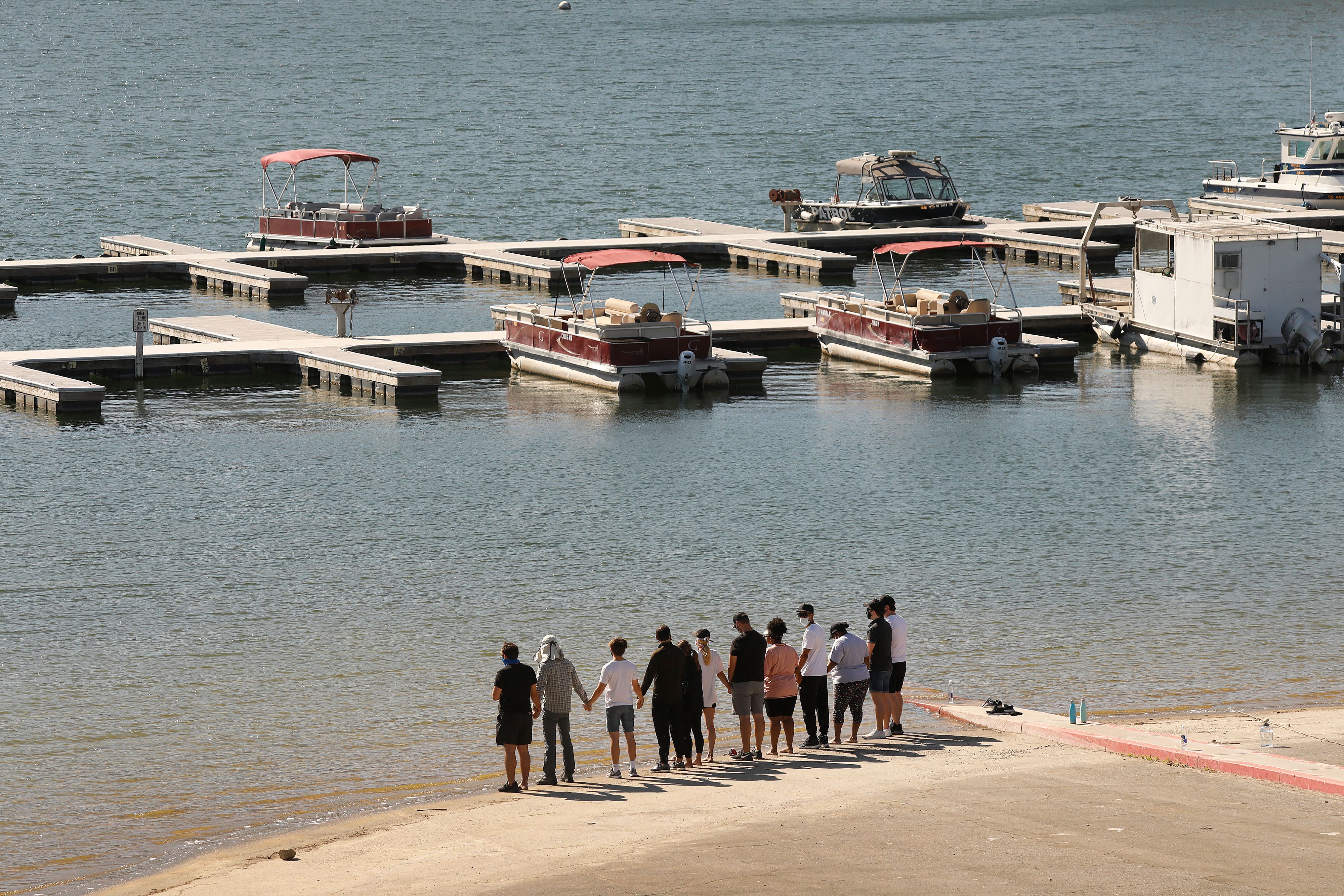 Naya é o terceiro integrante do elenco da série a morrer precocemente. Também em julho, mas em 2013, Cory Monteith faleceu por overdose de heroína e de álcool. Em 2018, Mark Salling foi encontrado morto em um rio, perto de sua casa nos Estados Unidos — acredita-se que ele tenha cometido suicídio.
A causa da morte de Naya foi um afogamento aparentemente acidental. Seu filho de quatro anos a esperava em um barco, enquanto ela desapareceu no lago.
Os ex-colegas de elenco já postavam mensagens de apoio e suas orações para que Naya fosse encontrada com vida desde o seu desaparecimento, no dia 8 de julho. 
A atriz Heather Morris, que interpretava a personagem Brittany, par romântico de Santana Lopez, papel vivido por Naya em Glee, chegou a se oferecer para a policial local para liderar um grupo de buscas no lago. 
Heather esteve no lago, com o elenco de Glee, para prestar suas homenagens.
Confira algumas homenagens feitas pelo elenco nas redes sociais.
Ver essa foto no Instagram

Uma publicação compartilhada por VANESSA LENGIES (@littlelengies) em
Rest sweet, Naya. What a force you were. Love and peace to your family.

— Jane Lynch (@janemarielynch) July 13, 2020
?? Naya, you will be missed so much. ??

— Josh Sussman (@JoshSussman) July 13, 2020
Muito elogiada pela crítica pela sua atuação como a líder de torcida Santana Lopez em Glee, Maya Rivera foi indicada ao Grammy 2011 pela interpretação, junto ao elenco, pela música "Don't Stop Believin". No mesmo ano, assinou contrato com a Columbia Records para uma carreira solo.
Texto escrito por Marcelo de Oliveira via Nexperts.
Fontes
Categorias